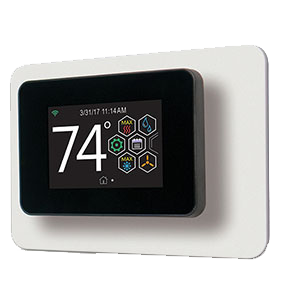 Thermostats are used to turn on heating or cooling systems to bring the home to a set temperature. In addition to basic temperature control, programmable thermostats can be used to manage the indoor environment of your home at different times of the day or week. This type of control can have a dramatic impact on the overall energy use of your home. We carry a complete line of thermostats. Let us help you choose the one that best matches your lifestyle.
Programmable Thermostat Product Offering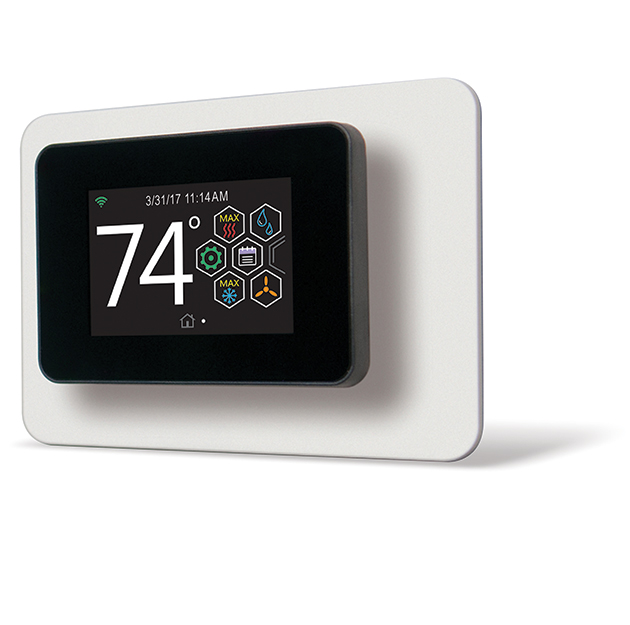 Hx™3 WiFi Touch Screen Thermostat
View Brochure
Model Family: S1-THXU430W
Programmable: 7-day
Communicating Capability with HVAC Components: Yes
Remote Access: Yes
Screen: 4.3-inch capacitive touch-screen
Warranty: 5-year limited warranty
Manufacturer's Stated Benefits:
Use your smartphone to program and monitor one or more homes from any location.
Control up to six zones to get the comfort levels you desire in each area.
Enjoy the vibrant, friendly interface with icons that look as friendly as it feels.
Save energy by customizing home temperatures while you're away or asleep.
Experience maximum efficiency by communicating all parts of the system from one control.
Receive alerts sent as email notifications to notify you or your contractor about any issues.
Enjoy quick and easy control of your home comfort system with intuitive touch screen icons and menus.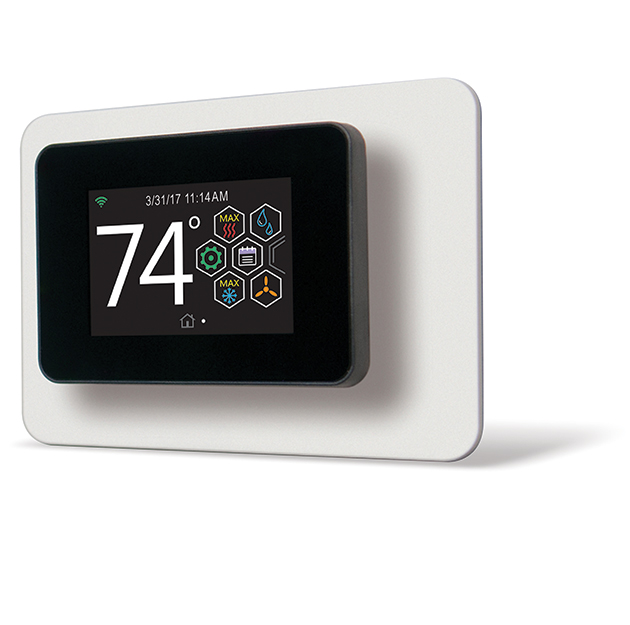 Hx™ Wi-Fi® Touch Screen Thermostat
View Brochure
Model Family: S1-THXU280B
Programmable: 7-day
Communicating Capability with HVAC Components: Yes
Remote Access: Yes
Screen: 2.8-inch touch-screen
Warranty: 5-year limited warranty
Manufacturer's Stated Benefits:
Stays up to date with wireless capability, allowing for automatic updates to your thermostat and connected devices
Provides ultimate control when paired with Coleman® variable-capacity and two-stage equipment
Downloadable app provides intuitive, easy-to-use control
Seamlessly connects to any communicating or conventional/non-communicating HVAC system